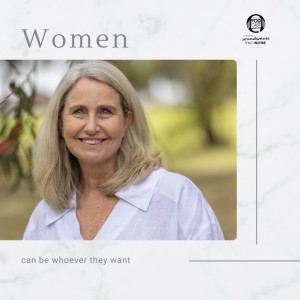 Wednesday May 18, 2022
Women can be to things :who they are and what they want with Linda Seymour, Candidate for Hughes 2022
After a chance meeting in Cronulla, Linda Seymour ; An Independent candidate for the seat of Hughes, shared her story, struggles and success.
She is described as Intelligent, Curious and Independent.
Linda was the only female in her Architect Design Degree, became  mum to two girls, and was born and still lives in the Sutherland Shire. 
Her incredible insight into grass roots representation has been a passion that together with other like minded residents created the 'We are Hughes' movement.
Her success to date is attributed to her integrity and commitment to the environment and ensuring issues such as local communities are well resourced and represented. 
Linda has seen the world change, overcome personal battles of judgement and she reflects how once she would cower at the inappropriate, disrespect and unkind, she now calls it out.
"Women should have to be the champions in the fight' - Linda
The online trolling in this campaign has been nothing short of what has come to be expected in the political arena but Linda says her feet are firmly on the ground and the people around her are the force field that allows her to stay focused on the job ahead. 
You can find out more at www.lindaseymour.com.au
This is a community podcast by ShirePOD.  
We are not affiliated with any party.
Nor do we receive payment for these interviews.