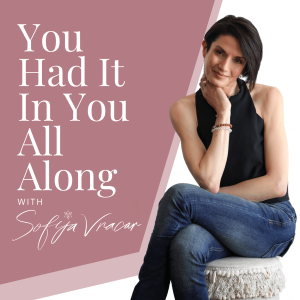 Sunday Feb 14, 2021
Episode 04 Pia McBean | Austrian/Australian Mum, Self Healer and PA at International Organisation | Timestamp of Living and Working in Vienna with COVID-19
This is a real human story. Introducing Pia McBean and her soul's journey. As we chat to Pia we become to know she has been asked time and time again to step into presence of staying true to her sense of self and always being mindful of the power of the...
Insert Completed Shownotes here
Connect with Us...
As we have previously mentioned, our intention is to share our wisdom with you all. We have chosen Patreon as the educational platform because of its simplicity of use and ultimately to transcend our content beyond the podcast medium.
Our vision is to create additional levels of authentic content to help you transition from where you are now, to living the highest version of yourself. Follow us on social media for insightful well-being, human potential and spirituality tips! - Facebook and Instagram @NisoFN
If you enjoyed this episode please leave us a 5 star review on Apple Podcasts. You can listen to the podcast on Spotify, Stitcher, Player FM, Deezer, Podcast Addict, Listen Notes, Castro, Overcast, iHeart Radio, Castbox, Podchaser…
Do remember to subscribe and share this podcast with friends and family. We love seeing your posts on social media.
*For podcast sponsorship inquiries, questions regarding the episode, or topic suggestions please email:youhaditinyouallalong@niso.com.au